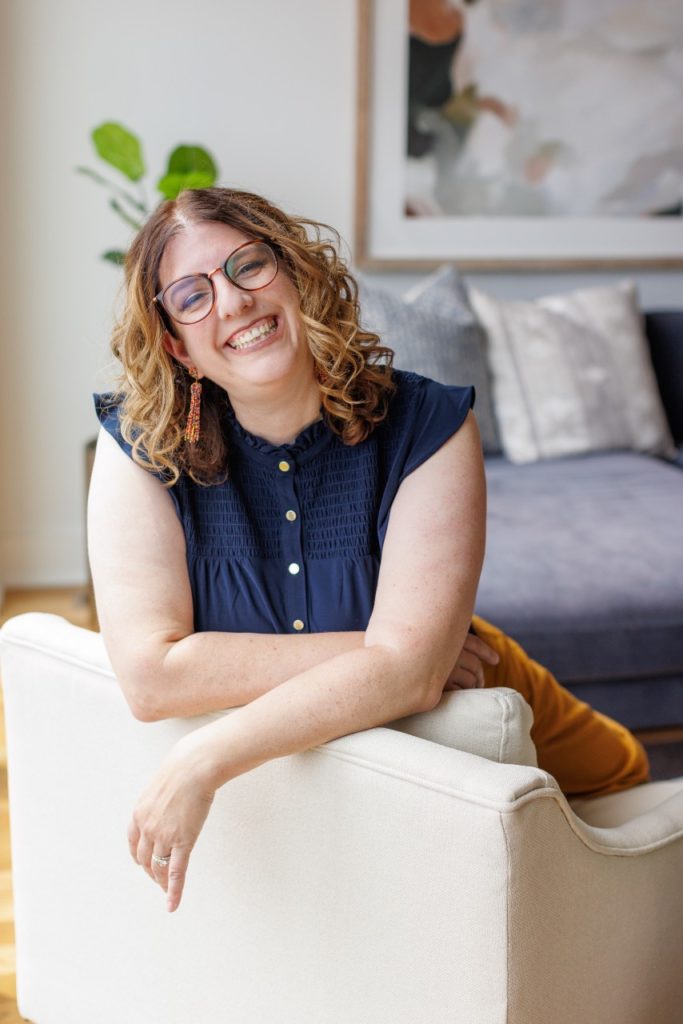 Meet Andrea
I started This Modern Mess to help other busy moms simplify their lives, declutter and organize their living spaces, bring back a sense of calm to their home, and enjoy less stressful family time. Less mess = less stress!
Why simplifying is important
Handling the logistics of life is just what moms do. We have a million things going on in our brains at once. It can feel like pure chaos … but it doesn't have to be that way all the time. You can take back the minutes and hours by setting your home up with systems that naturally keep things going and by replacing habits that stand in the way.
My journey to a simpler lifestyle
I'm just another hot mess mom who is figuring this out a little at a time and sharing what I've learned along the way.
My journey began in 2010 when my husband and I got married and joined two households full of our individual and joint "stuff." It took over our apartment and life. If I wasn't moving a pile from one side of the house to the other, I was shoving things into closets and drawers and hoping for the best.
Then we decided enough was enough, and, inspired by binge-watching the show Clean House together, we dove in, beginning the decluttering and simplifying process that became second nature to us over time. It was a whole new world for this former Messy.
A gradual transformation
Once we got the clutter under control, I began focusing my efforts on organizing, decorating, menu planning, grocery shopping, and, finally, cleaning. Over the years, I've learned from others along the way and I want to share those resources with you, as well. It's been exciting to go through this transformation from feeling like I was failing most days to hey, I've actually got this!
And you can, too.
Simplify with me
It's a passion of mine to seek out ways to simplify each part of our family's life, especially in our home management, and to reduce the feeling of overwhelm that used to be my daily companion. Partly because it just makes my job so much easier (and who wouldn't want that!), but also partly because, as a Christian, I see it as my ministry to my family and a way to show God's love to those who enter our home. I've let a cluttered, disorganized home keep me from inviting people over in the past. And I don't want that to be the case now.
By simplifying our lifestyle, I free us up to focus on what is truly important to us – whether that is helping a friend in need, or hosting a game night, or having the ability to take a quick, impulsive, weekend trip without stress. But I don't want to keep what I've learned to myself! So I'm sharing everything here. I hope you'll stay around and join me.
As featured in:
Apartment Therapy
"These 3 Easy Rituals Will Keep Your Home Neat and Clean on a Daily Basis"