Home


We have a similar model and love ours. Although it does have a tendency to get hairs and strands of fibers caught in some of the motorized parts so the little brush doesn't always spin (an easy fix. Just unwind what gets pulled in around it.)


Marble self-adhesive wallpaper
For renovating an ugly bathroom or kitchen counter on a budget. Got rave reviews and one reviewer said it is actually waterproof! I'm tempted to use this in our upstairs bathroom that needs remodeling.


Not the sexiest of home purchases, but perhaps one of the most vital. I was so glad we had one earlier this year when my birthday dinner caught our grill on fire and we needed to put it out quickly! (Make sure it is rated for the kind of fire your home might have.)


Outdoor string lights with LED bulbs
I don't know if this is the exact brand/model my husband got, but we LOVE our outdoor string lights like this. They have such a lovely ambiance. And I like that the bulbs are plastic with LED so they're pretty safe around my son.
Kitchen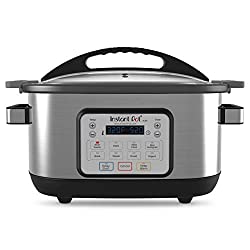 Instant Pot Programmable Slow Cooker
A nice discount on a programmable slow cooker. It has a digital screen with adjustable time and temperature settings and features a ceramic-coated aluminum interior pot.


Instant read digital meat thermometer
This deal is a great price. Our similar model has been a handy tool that has improved our meat cooking x1000.


Highly rated sturdy (and attractive!) nesting serving or prep bowl set
Checks all the boxes for me: sturdy, lead-free, classic lines, dishwasher, microwave, and oven safe.


Reusable microfiber scrubbing sponges
My favorite all-purpose scrubbers are on sale. Great for wiping down kitchen or bathroom counters.


A fantastic deal on a quality paring knife from a well-respected brand.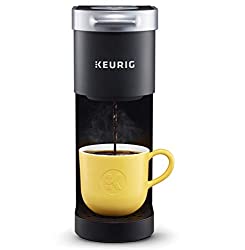 Not the lowest price I've seen on a Keurig K-Mini, but pretty darn close. (Also, I'm sad the cute teal one isn't on sale, just this black model. But it's still classy.)


I have some like this but broke a couple soooo might be grabbing this deal for myself! Plus, they're dishwasher safe. 🙌🏼


Airtight coffee / food storage canister, 4-inch can
We go through a lot of whole bean coffee in this house. This would be a great way to keep it fresh.


Mikasa Delano 20-Piece Stainless Steel Flatware Set, Silver
Classic looking set for 4 at a big discount from a well-known brand. The negative reviews seemed to be for the gunmetal version (color rubbed off) but as these are the natural silver color of stainless steel I doubt that applies.
Organizing


13.8L Gray linen storage basket
Would be great for storing small items on shelves, like cleaning products or small toys.


Foldable cube storage bins with lids
I use these in our closets to store odds and ends that always seem to appear, as well as any clothes my son outgrows during the year.


Stuffed animal bean bag lounger
A great way to store all those stuffed animals (or blankets, or towels!) Simply fill the bean bag cover up with your child's stuffed animals or extra linens and have a fun lounger to read books on or watch movies with the family. (Lounger not your style? There are more traditional sphere bean bag styles, as well, like this chair.)


Foldable water hyacinth cube baskets
I bought these (at a higher price) for my laundry room. They're great! Be aware they need to air out when first opened.


Clear plastic turntable with dividers
This kind of clear turntable (or lazy susan, if you will) are great for organizing large spices or small snacks in cabinets. I use a similar kind.


Super cute minimalistic ceramic container with airtight bamboo seal. It comes highly rated. The negative reviews say the seal is a little hard to get right because it is larger than the canister. After looking at the full description, I discovered that's on purpose, so just read the directions. 😉