STOP THE TOY MESS
With the Clutter-Free Gifts for Kids Guide you'll:
Get completely clutter-free gift ideas that take up zero space in your home

Discover low-clutter open-ended play toys kids love that encourage imagination

Spark ideas for amazing family experiences to share with your children

Learn gift-giving (and storage!) tips
By signing up you agree to receive communications and marketing from This Modern Mess. Your information privacy is important to us. No spam ever. (Yuck!)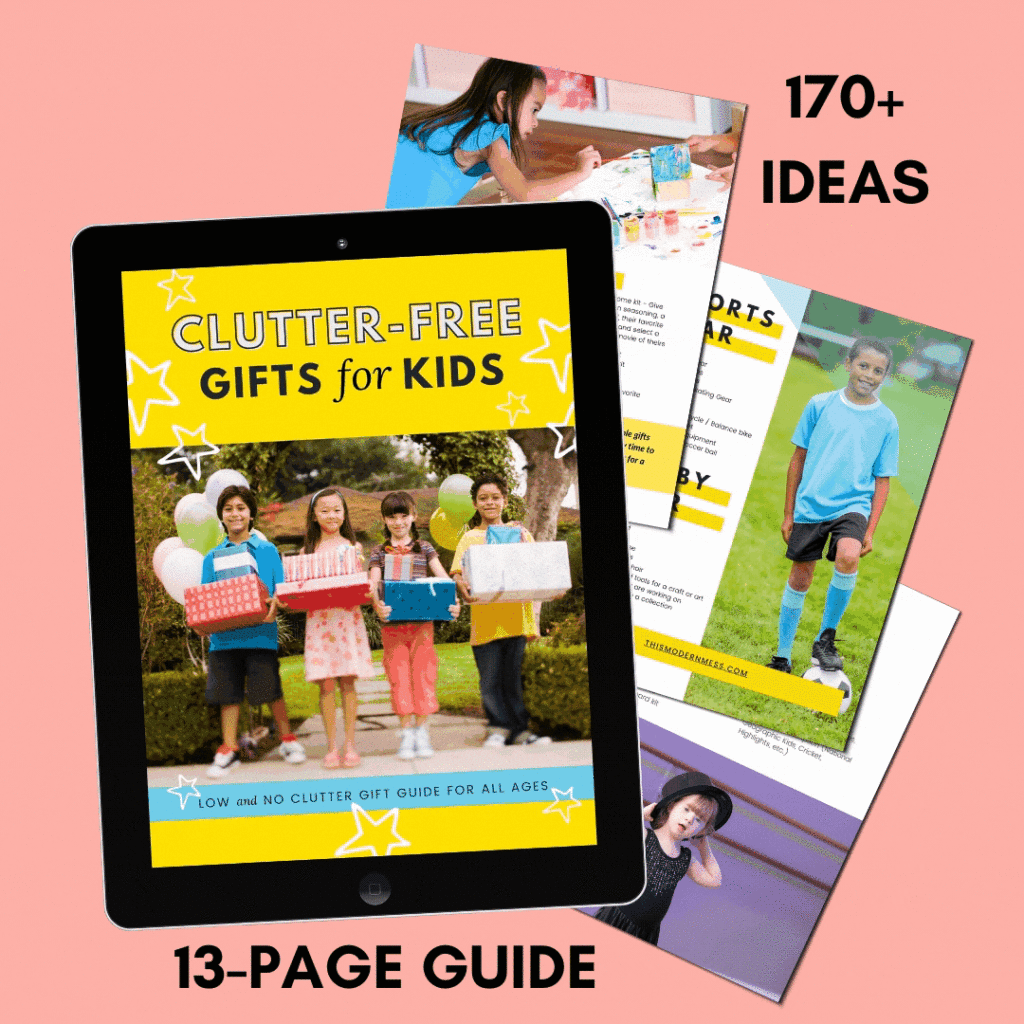 Hi! I'm Andrea Brame, and I'm a recovering messy (turned decluttering enthusiast and professional organizer) and mom to a 9-year-old boy who doesn't know the meaning of the phrase "sit still" and who loves his book and toy collections.
My blog, This Modern Mess, and the organizing and decluttering services I offer are the result of overcoming years of chronic disorganization. Basically, I "hacked" the system until it worked for my brain and busy life.
So now everything I do in my own life is first put through the filter of "does this simplify things?" (Even gift-giving!)
This guide is a direct result of that mindset. (And also of the constant playroom clutter battle.)
Disclaimer – This gift guide is free and will help prompt ideas for giving the kids in your life clutter-free and low clutter (high impact) gifts. However, simplifying gifts and toys in your home is just the beginning of maintaining a clutter-free home. A product and/or service will be offered later to help continue your progress.