Decluttering Coaching
Everything I've learned, I've pretty much learned the hard way. I'm not a neat freak. I'm not perfect. And I totally have The Laundry Chair sometimes. So, no judgment. No perfect house inspiration. Just real, practical, useful support tailored to YOU and YOUR way of life. We'll find a way to make your home work for you.
Contact me via this form at the bottom of this page to ask for more information or email [email protected] to get started on your decluttering journey with me.
Virtual Decluttering Service Packages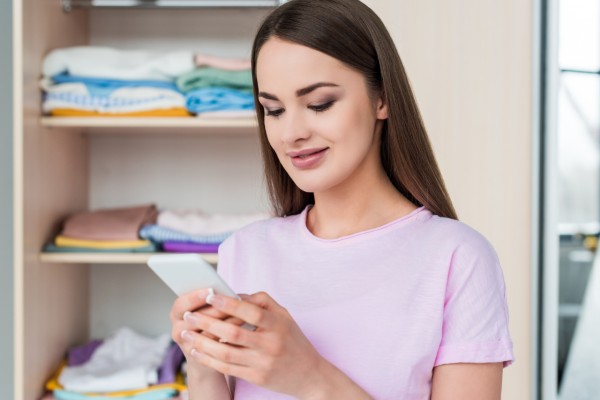 I've created several virtual decluttering coaching packages that may be a good fit for you and your home. Please take a moment to browse the offerings and select which one you'd like to move forward with to conquer the chaos!
Basic Virtual Coaching
On-call coaching credit to use as you desire via video messages, chat, or email.
Just want a little extra help every once in awhile? Consider this your Bat Signal! I'll be available to answer your questions, offer advice, cheer you on, or just give you permission to get rid of that random thing in your attic.
Starting at $49, contact me for details.
Standard Virtual Coaching Package (Recommended)
Clutter & Space Assessment
Personalized Decluttering Plan
On-call coaching credit to use as you desire via video messages, chat, or email.
Don't let that spot in your home drive you crazy any longer. De-stress and take back your free time! We'll work together to evaluate your space, your challenges, and your lifestyle so you can have a solid plan of attack to work through when we're done. I'll be available to guide you through your personalized plan and be your phone-a-friend when you get stuck.
Starting at $97, contact me for details.
Premium Virtual Coaching Package
Clutter & Space Assessment
Personalized Decluttering Plan
(1) Phone or Video Conference Clutter Rescue Call Session
On-call coaching credits to use as you desire via video messages, chat, or email (2 credits, min)
Whether you're feeling buried under all the STUFF, need a plan to go through multiple spaces in your home for a move or whole-house declutter, or just want more personalized coaching, I've got your back. This package includes all the benefits of the Standard Package, but with the addition of a one-on-one real-time video coaching call to get you started on the right foot and go over any potential challenges. You will also get a discounted on-call coaching credit rate if you need additional support during your project.
Starting at $165 contact me for details.
A la carte options
Clutter & Space Assessment, $19
Personalized Decluttering Plan (Includes Clutter & Space Assessment), $59
One-on-One 20-Minute Clutter Rescue Video Call, $25 per call
Extra Coaching Hour Credits, $49 per credit
FAQs
Is this right for me?
If you feel overwhelmed, frustrated, or just plain fed up with all the stuff cluttering up your house, YES! This is most definitely for you.
It's not for you if you feel like you have everything under control and your house is exactly as you want it.
What is virtual coaching?
I will keep in contact with you via video messaging (such as the Marco Polo app or a similar service), chat, or email. You may choose to contact me through any or all of these methods, and I will reply in return as soon as I can.
When are you available to chat or talk?
For my 1:1 phone or video call conversations, I will schedule you in advance to assure you have dedicated time with me.
For on-call virtual coaching, I'm pretty flexible and will do my best to respond to your requests in a timely manner, usually within one business day, if not sooner. (Please keep in mind that I am a mom first and a business owner second, so sometimes there are family events that take precedence, but I do my best not to let them interfere with my client time.)
Are you going to make me take out all my belongings and sort them all at once?
Yeah, that's a hard no from me!
While I have every respect for the decluttering and organizing philosophies that incorporate that method, as a busy mom of a young child, I don't have time to tackle the entire house (or even just a single category of items) at once, and I don't require that of you, either.
Let's keep it simple and in manageable time chunks. Deal?
Are you ready? Let's Do This!
Don't waste another minute moving piles from one place to another in your home. Take back your "me" time!
If this is something that you want for yourself, take the first steps toward recovering lost time previously spent dealing with all the clutter in your life. Picture yourself in your tidy living room, enjoying some well-deserved down time, sipping a hot cuppa jo (or your beverage of choice).
It's really possible. So let's make that happen! Contact me via the form below for questions or for help choosing a package that will work best for you, and let your new decluttering bestie (me!) talk you through it. We GOT this!