Want to present to potential clients and leads what you do as a professional organizer, but you and your team are too busy working your magic in other people's homes to sit down and play in Canva and try to figure something out?

I've got your back! Created by an organizer for organizers, these 8-page organizing proposal templates cover all the important information your clients need to know to make a decision about working with you. (And if you want something even more your style, I can do that, too.)
Each fully editable Canva template includes:
Cover
Table of Contents
The Process (explain what you do)
Step-by-Step (how you do it)
Pricing / Packages
About Us
Some of Our Work
Contact Us
Each template also includes an extra page with a theme color palette (hex color codes provided), a font list, and access to a short training video on how to customize your template after purchase.
There are currently three different template themes you can make your own and customize with your branding and colors. All elements used are available in the FREE version of Canva, so you may use the photos, graphics, and fonts as shown, or customize to match your brand.
ELEGANT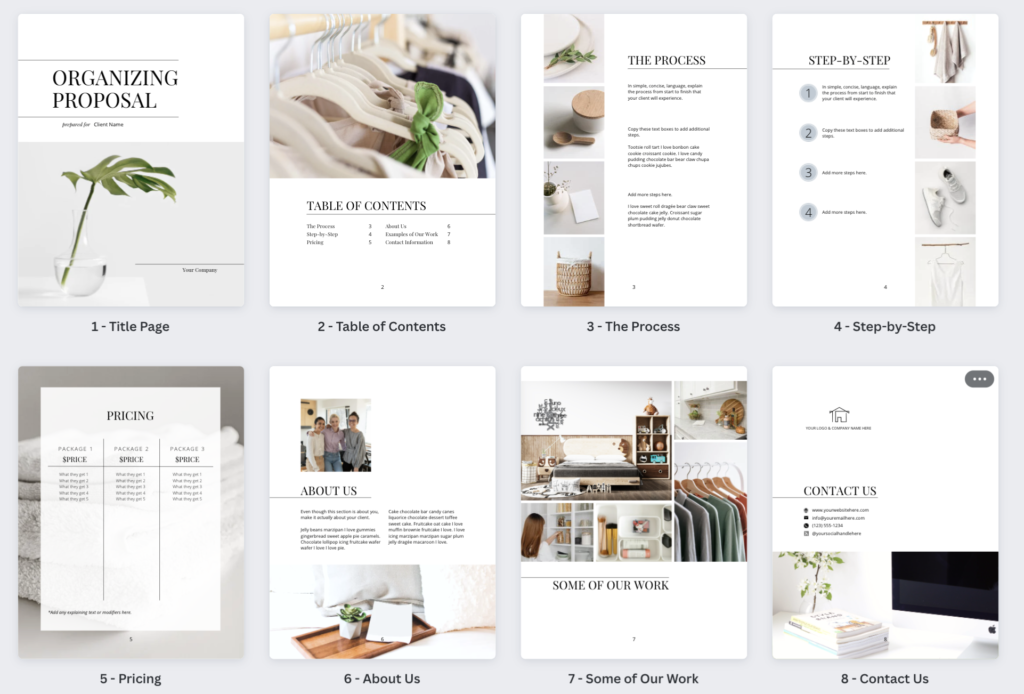 BRIGHT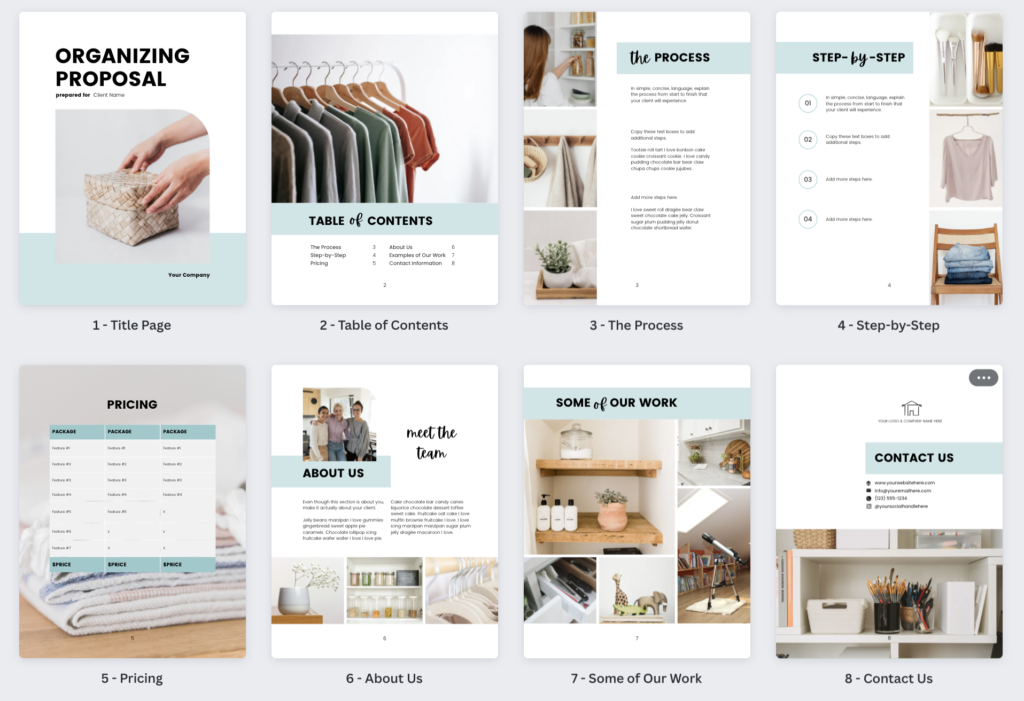 BOHO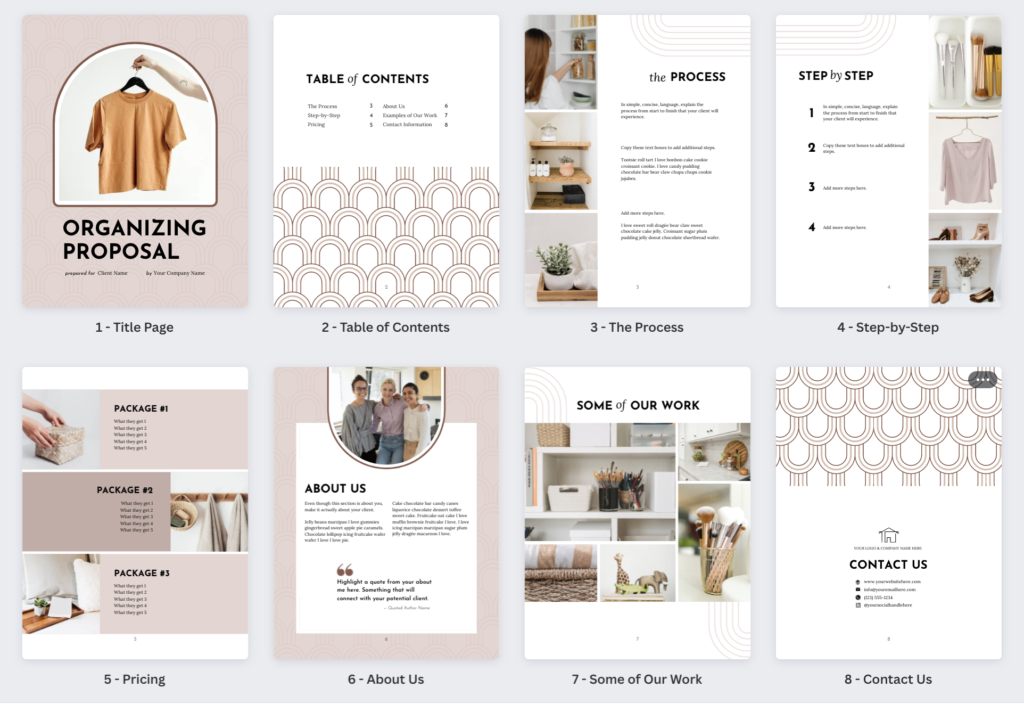 CUSTOM PROPOSALS, PRESENTATIONS & SOCIAL MEDIA GRAPHICS
Looking for something even more custom? I can update any of these designs for you, or come up with something completely unique to you and your brand. CLICK HERE to get started and request a free consultation and quote.