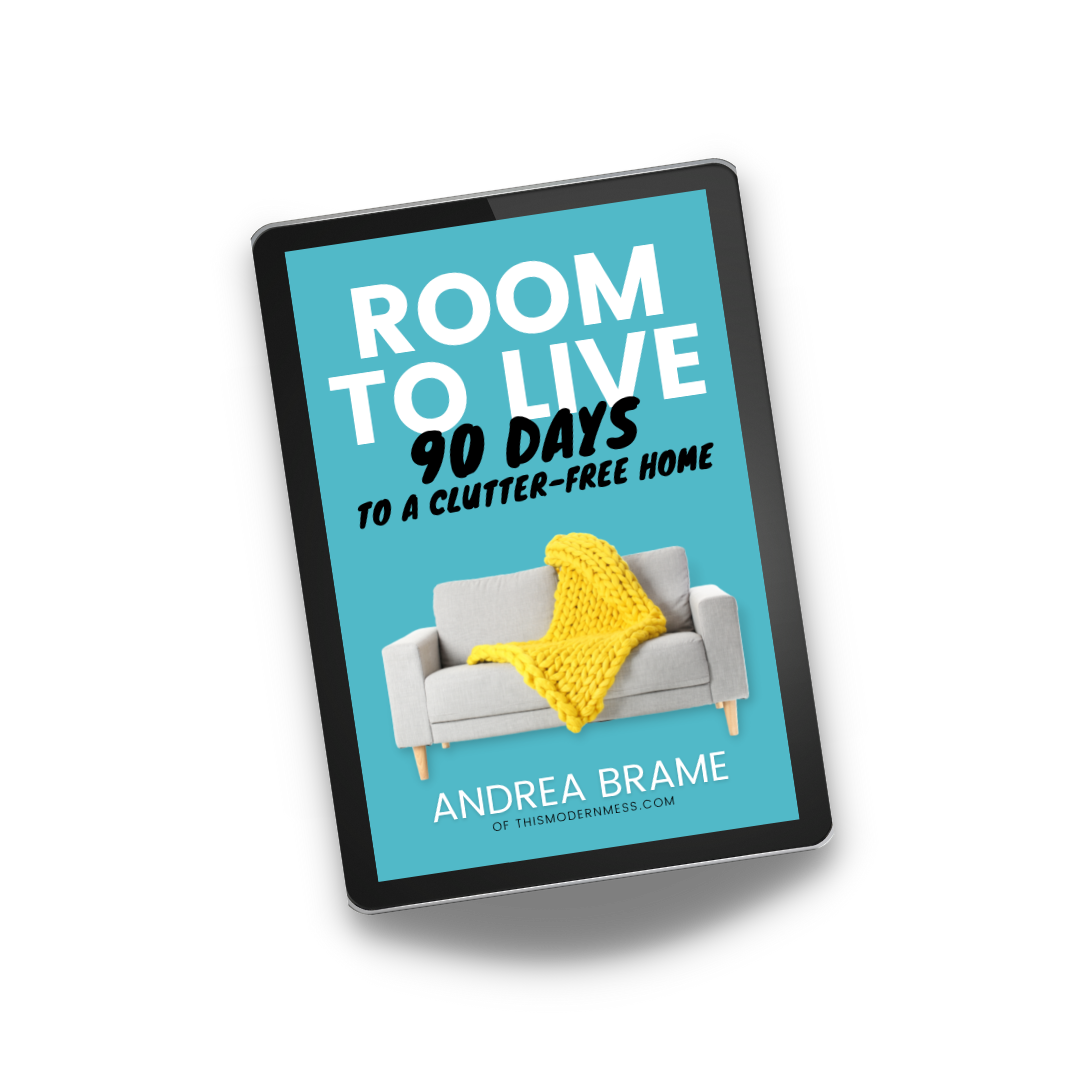 How to declutter your home WITHOUT feeling overwhelmed
This step-by-step, done-for-you plan will take you from chaos to calm (in just 90 days!) by focusing on areas that make life a little easier, so you can start enjoying your home again as soon as possible.
You'll be surprised by how much room you have in your home!
If you've run out of space in your home and have been moving piles from one side of the house to the other, you don't have a storage problem, you have a clutter problem.
Tired of the mess and losing things and running late because you can't find them? Stop the endless cycle of shove-and-store.
If you're ready to make a change, I share in this book all the tips and tricks I've learned over more than a decade of decluttering my own home and helping others declutter and organize theirs, as a decluttering coach and professional organizer.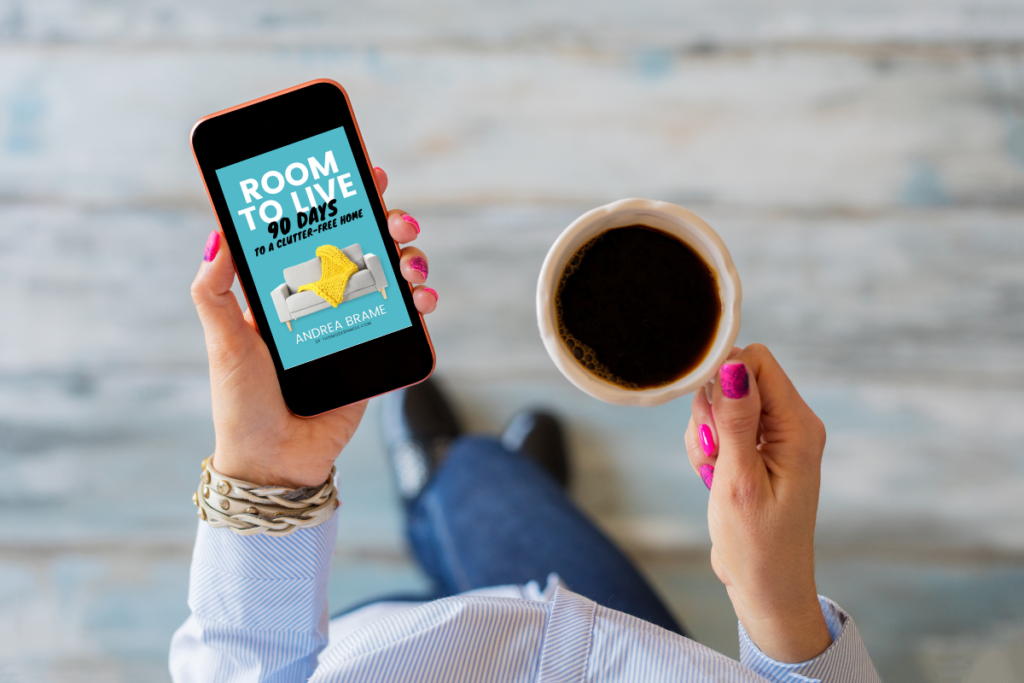 There's a lot of books on decluttering your home, so why read this one? Well, because unlike traditional "neat freaks," I'm not tidy by nature. And you don't have to be, either.
I've been there and done that and had the frustrating thought of "That's it. I can't walk through this room. Something's got to give!"

So if you've ever wanted non-judgemental, slightly quirky, (and sometimes downright unconventional) step-by-step guidance from someone who totally gets it … then this is the book for you.
Here's a sneak peek of what you'll discover inside the digital copy of Room to Live: 90 Days to a Clutter-Free Home
From helping you identify what kind of clutter you have in your home, to challenging your perspective on "stuff", to gently guiding you through each step of a whole-home decluttering project. This book covers it all!
If you wish you could use your guest room to host actual guests, or want to be able to walk into your walk-in closet, or have sworn one day your mother-in-law will drop unannounced when the place is clean for once, then this is the decluttering guide for you.
You also get these BONUSES (with immediate access!)
Bonus #1: Companion Decluttering Journal
Value, $7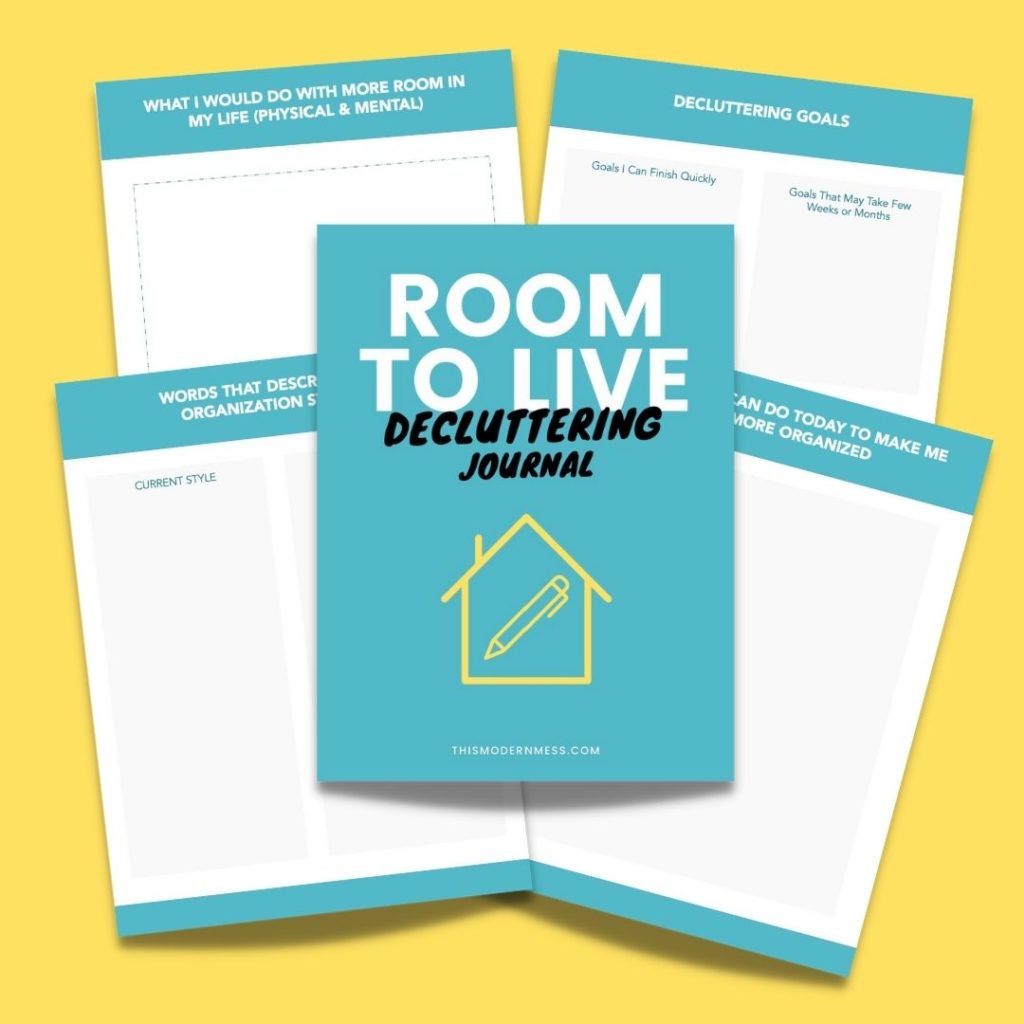 Identify your clutter zones, the types of clutter you struggle with the most, and what roadblocks you are likely to encounter along the way.
Then, consult Room to Live to help you combat those challenges and overcome and let go of clutter in your home.
This 30-page journal will reveal which areas of the decluttering journey are your strengths, and which are your weaknesses, so you can be prepared.
FREE with your order of Room to Live.
Bonus #2: Sorting Signs
Value, $2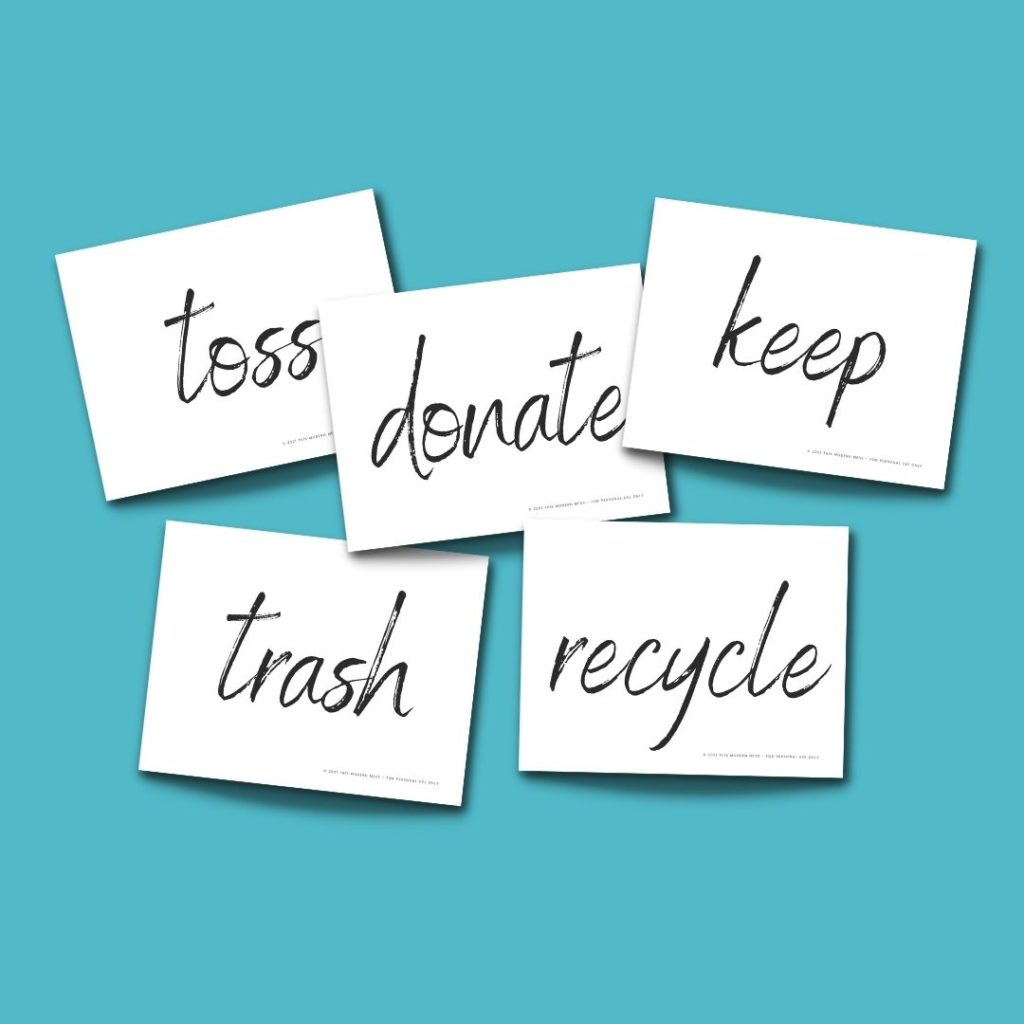 No need to take the time to make signs for your sorted piles of keep, donate, or toss. Simply download these printable signs that are pre-designed for you, print them at home, and you're good to go!
There are 8 different signs included in the PDF.
Just print and go! These signs will keep you organized while you declutter.
FREE with your order of Room to Live.
Bonus #3: Premiere access to the 7 Steps of Decluttering video, "How to Declutter"
Value, $5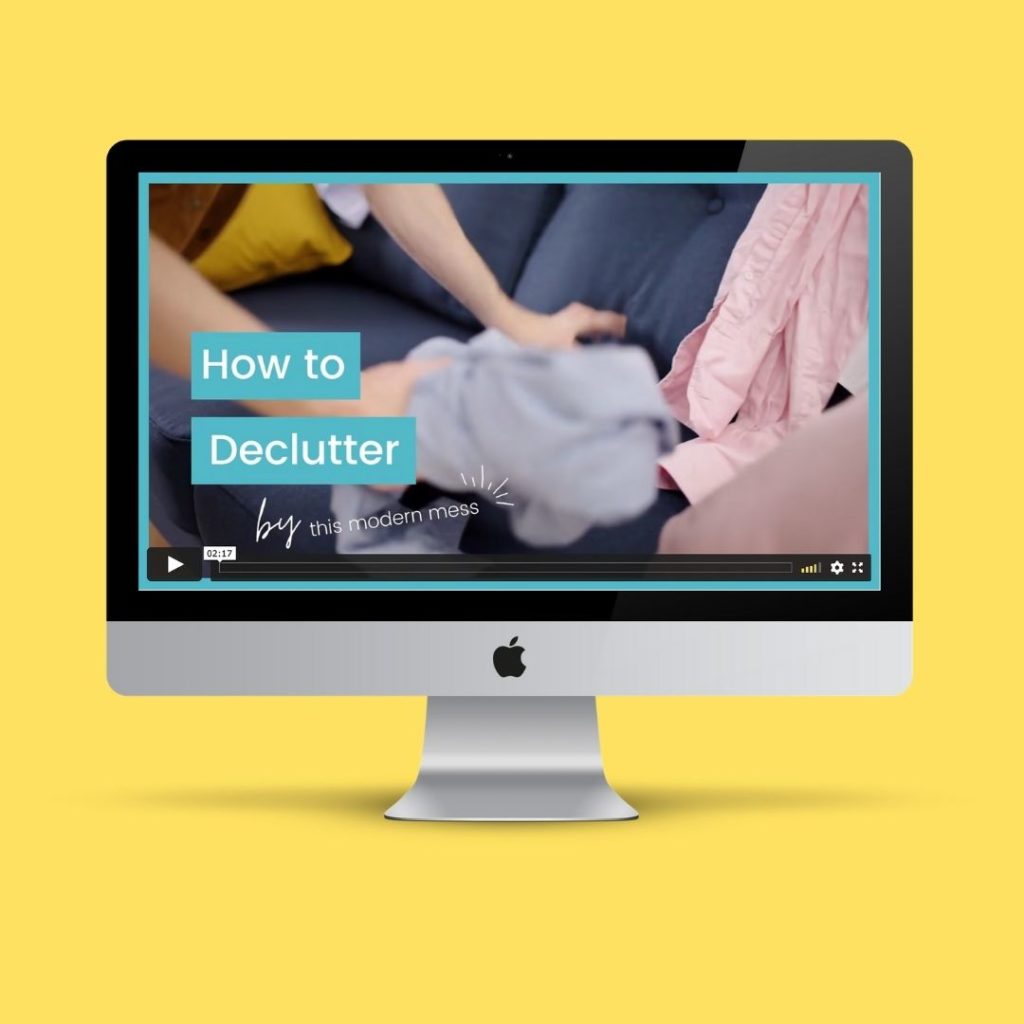 This video preview of the highlights of Chapter 9 of Room to Live discusses the seven steps of decluttering outlined in the book and gives some quick tips for each step, as well.
These steps are the foundation of the 90-Day Whole Home Decluttering Schedule listed in the book and will be used in each area of your home that you declutter.
If you're eager to begin decluttering, this video will give you tips to get you started.
FREE with your order of Room to Live.

How would it feel if you could confidently…
It really is possible to experience all of these when you declutter your home!
That's why I wrote this book. I wanted you to have all the tools you need to systematically declutter your home, so you have more space in your living areas, more margin in your life, and more money in your wallet! (Even if you're short on time and messy by nature.)

What others are saying about working with me …
Still have questions?

Terms and Conditions | This Modern Mess