Mother's Day During Quarantine: How to Make Mom's Day
I recently asked my mom friends and acquaintances in quarantine, "what do you REALLY want for Mother's Day?" and the response was overwhelming. They wanted connection, consideration, and to not have to plan any of it (or even DO anything.) Especially in the midst of an already exhausting season of social distancing during the coronavirus pandemic.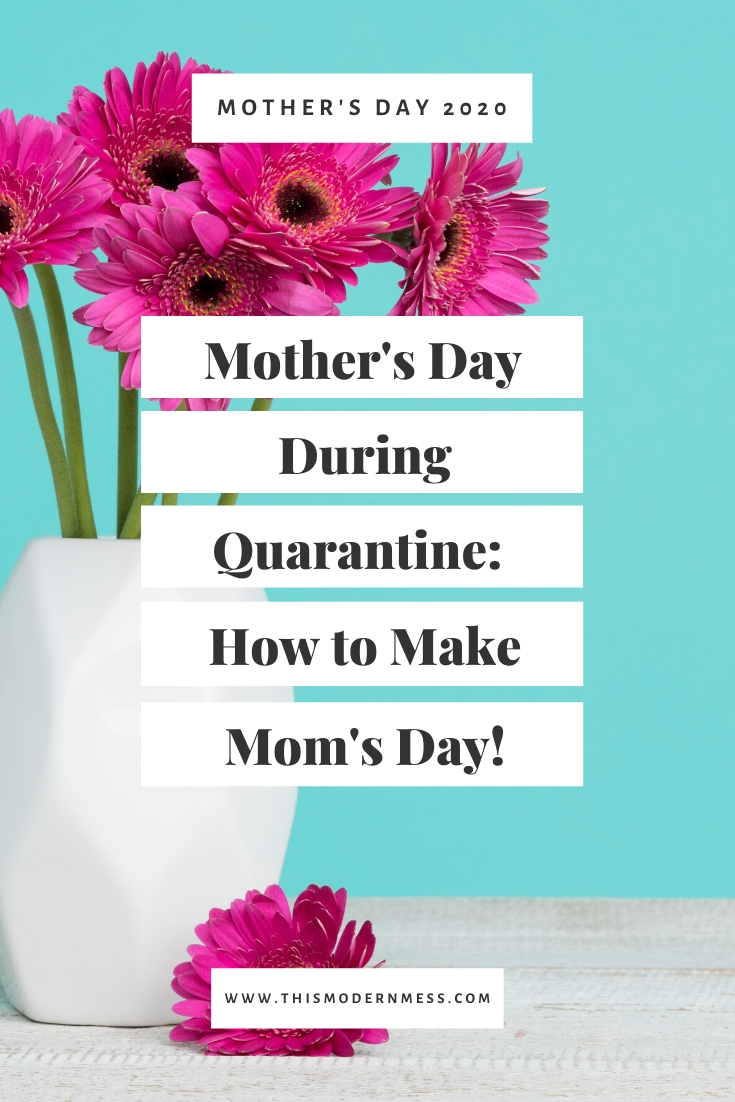 What moms REALLY want for Mother's Day during quarantine
The gifts mentioned usually celebrated their relationship with their kids or showed their family had planned ahead for the occasion. They also liked things that would bring some pampering and stress relief.
The generational divide between younger moms with kids still living at home and empty-nester moms was especially telling. Social distancing has taken a toll on ALL moms, but the two generations had different challenges and desires.
How different generations of moms are struggling with social distancing
Younger moms like myself have been struggling just to get through the day. Our days are filled with roughhousing. We and our kids are going stir-crazy and we're fielding tears because they are missing friends. We balance multiple zoom classroom meetings at the same time–all while trying to keep our homes under control, making meals, and, in many cases, working from home.
I've heard older generations marvel during this time at the resilience of the younger moms they know. For their part, the moms of grown kids are feeling truly isolated from their families. They can't wait to spend time with their grandchildren and hug their grown children.
So, what to do for the mom in your life on Mother's Day during quarantine?
The answer is pretty clear: just give Mom a break.
(And, as soon as possible, A HUG.)
But what if you are looking for a physical gift for your mom or a mother in your life? I have some mom-approved suggestions. Or maybe you are just a mom wanting to do something nice for yourself? Gotcha covered, too. (See items 1-6 on the list below for ideas).
Well, the moms and mom bloggers I talked to did not disappoint: they had some great ideas! (Best of all, most of the ideas are basically clutter-free and can be given last-minute for all the procrastinators out there.)
Real moms share their Mother's Day gift wishlist during quarantine
New Pajamas. Erin, of Any Kind of Weather, said she's been spending so much time at home in her pajamas lately that she would like a pair of really nice pajamas. And I love that so much! They're comfortable, they're practical, and, let's face it: who doesn't love comfy pajamas? In fact, I just bought these for myself recently.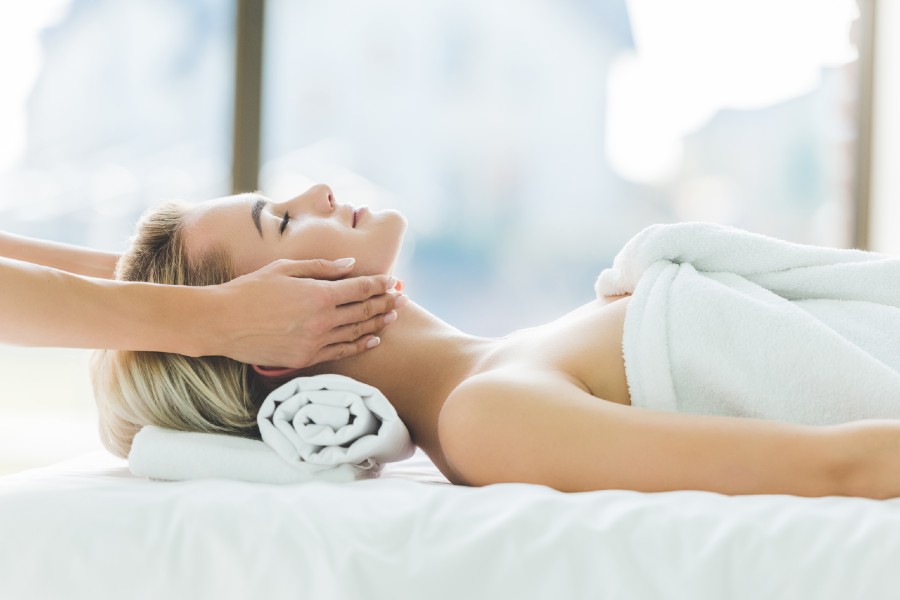 A Massage Gift Certificate or Voucher. This could be redeemed once massage therapy studios are open again and will be something to look forward in the meantime. Clara of Petit Capsule says, "Since it's an experience, it doesn't create clutter, and is a great way to get some rest, relaxation and me time." This is a fantastic clutter-free gift. (Gotta love experience presents!)
A Deep Cleaning Service Gift Certificate or Voucher. Again, once restrictions on certain services are lifted (and you or the mom in your life feels comfortable letting others into your homes), giving a cleaning service is essentially giving the gift of time. And who doesn't want more of that?
A Decluttering or Professional Organizer Service Gift Certificate or Voucher. Several different moms I talked to said just having someone come and pare down the stuff in their homes would be amazing. Again … this is the gift of time! Time not spent hunting through piles to find what they are looking for. (And guess what! Once things settle down this is exactly one of the services I plan to offer to my local area. Plus I even have virtual decluttering services available right now! Totally quarantine friendly! Contact me for options.)
A Sentimental Piece of Jewelry. Brooke of Wrecking Routine said she wanted a necklace to remember the mountains of her former home state. Other moms mentioned rings with their kids' birthstones or their child's name etched in a necklace charm.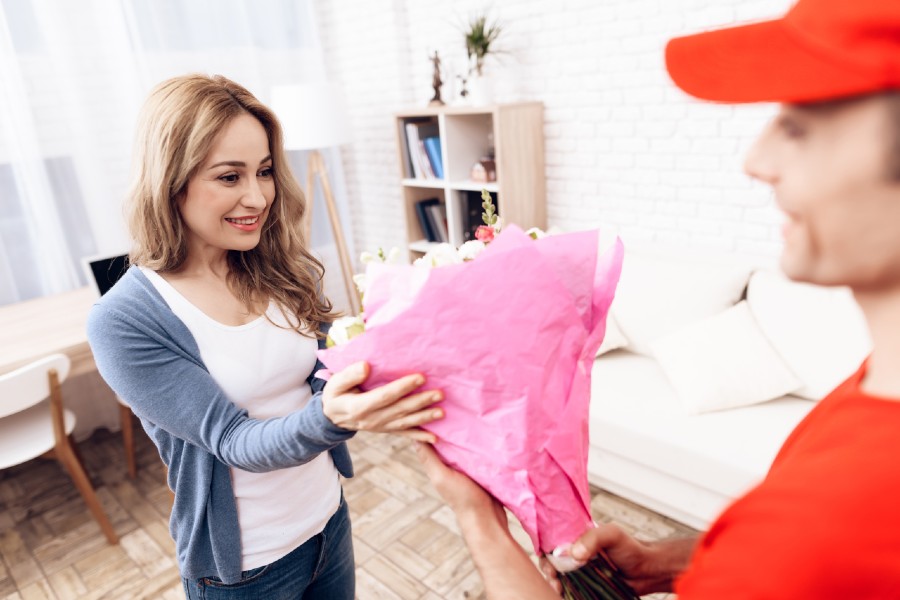 Floral Arrangement Delivery. Yes, flowers are expensive. Yes, it is money spent on something that will die within the week, but several moms mentioned flower delivery as being what they really wanted. Plus, having them delivered to the door says that you planned in advance. (Spoiler alert: planning in advance is heart-melting! Oh, and you don't even actually have to plan that far in advance. 1-800-Flowers has same-day delivery options. Just saying.)
Gifts moms want that don't cost anything at all
A Heartfelt Card. It doesn't even have to be store-bought, but a card that was prepared just for her will be treasured. It shows you care, you planned ahead (and remember how moms feel about someone else planning ahead?!) and she will enjoy seeing the creativity of her kids (or spouse!) at work.
Kid-Free Time. Brooke of Wrecking Routine also said a kid-free hour would be amazing. So take the kids for a walk or round them up for a board game away from Mom so she can take a breather. And if you know a single Mom (or Mom who frequently must solo parent) who could use some downtime, perhaps a little Zoom babysitting would be in order if you can't help in person! Offer to call the kids and keep them occupied with a virtual storytime or puppet show. You could even just make silly faces in the camera. Maybe she won't get a full hour (pesky 40 minute limit on those free Zoom calls, after all), but she could at least take a long shower.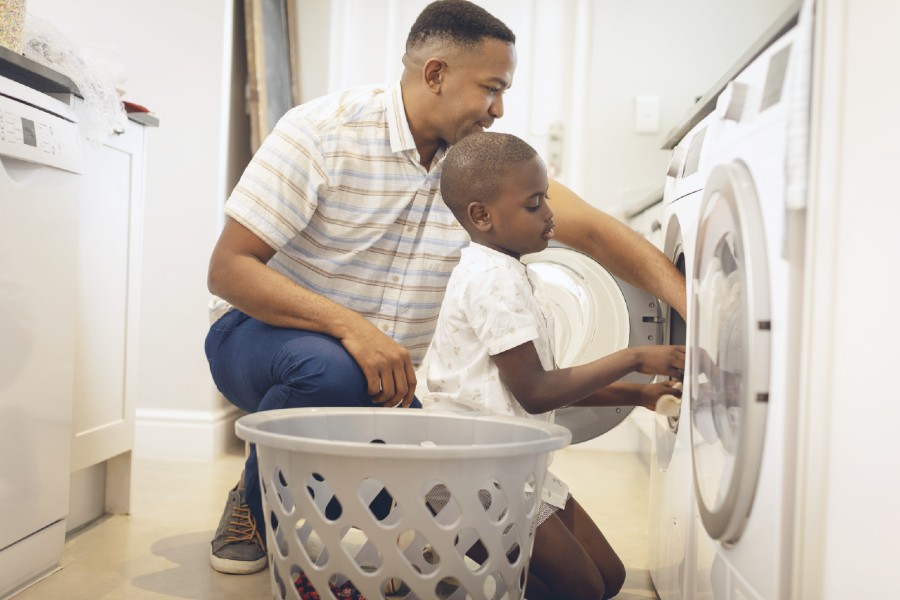 Chore-Free Time. At bare minimum, don't make Mom wash the dishes on Mother's Day. If you want to take it up a notch, do some laundry, tidy up the rooms, and let her sit in bed while you make coffee. (Hint hint: doing these six tasks for her would give her a magical day!) It's the simple things in life that she'll appreciate the most.
Uninterrupted Sleep. For the new mom, mom of poor sleepers, the work-at-home mom trying to balance her job and her kids' virtual classes, or the frazzled stay-at-home-mom fielding tantrums and longing for a grown-up conversation, exhaustion is a constant companion. I'm sure none of us would complain if offered the chance to get our full eight hours of blissfully uninterrupted sleep. Heck, go a step beyond that and offer a voucher for a night by herself in a hotel once things calm down. (But give those uninterrupted 8 hours at home, in the meantime!) At the very least? Let the mom in your life take a nap. The emergencies can wait 30 minutes.
Initiative. If you are the spouse or friend of a mom whose kids are a little older, drop a hint to the kids that just them remembering it is Mother's Day and making the effort to help out around the home a little bit more is a welcomed present. Karen of Nourishing Tweens said the gift she would really want is her kids doing something like that to make Mother's Day special without being asked.
What moms want during quarantine is not too different from their everyday needs
Rest, rejuvenation, and relaxation top the list of desired gifts for Mother's Day, according to the moms I asked. The good news? Many of these Mother's Day gift ideas are easy to do or buy any day of the year. Even restaurants and non-essential services and businesses being closed would not prevent a family from gifting Mom with a nap! You don't have to wait for a holiday to pamper your mom.
And if you are the mom (let's face it: you're reading a post in a decluttering and home organization blog for busy moms … so you likely are a mom yourself) share this post on social media where spouses and grown kids can see it and maybe get the hint. You can blame me if it gets called out as an obvious ploy. Ha!
Finally, if you need permission to be a little lazy or splurge on yourself for this holiday or ANY day (if it's in budget, of course!) … go for it. Ask for that nap. Buy yourself the necklace. Set up a Zoom call so the kids can talk to their grandparents and you can sit down for a few minutes. Because, Momma? You know the drill: put on your oxygen mask first.
Happy Mother's Day, moms. You rock.