The Cheapskate's Guide to Home Organization on a Budget
Scroll through Instagram for home organization inspiration and you'll likely be inundated with images of trendy baskets, bins clearly labeled, color coded vertical files, and picture-perfect pantries.
It's all so pretty.
Who wouldn't want to open their pantry door and see something worthy of a Real Simple photoshoot? Dreamy, right? Except … let's face it: it's also expensive.
Even if you only purchase matching dollar store baskets, you'll still be shopping for supplies and spending money you might not need to spend.
Don't Focus on Making Storage Solutions Pretty (at First)
If you are trying to organize the stuff in your home by stuffing all your things in matching buckets and baskets and bins (oh, my!), you will not see a permanent improvement in your home or life. And if you are picturing how pretty it could look, but avoiding changing the reason it looks so messy in your home now, you'll miss the whole point.
So what should you do? Well …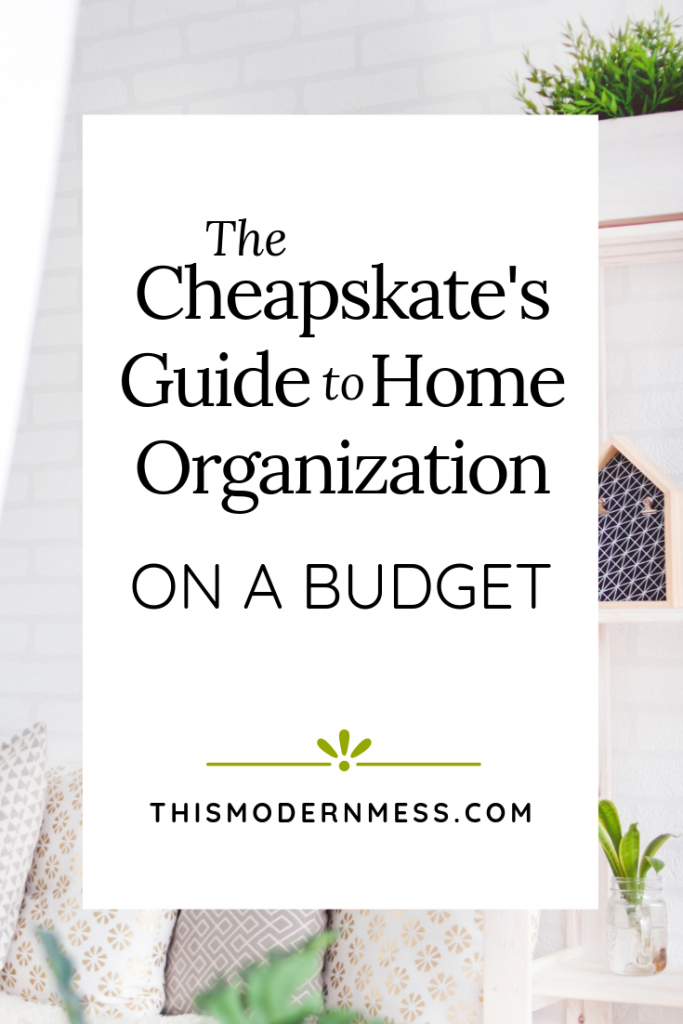 Assess Your Organizational Needs
Start with an honest assessment of the constraints of your living space, lifestyle, habits, finances, and personality.

If you take inspiration from a photo you see online or on social media, and try to force that method of organization on yourself and your own home, it might backfire. For instance, if you like the idea of keeping all your cleaning supplies in your laundry room, but keep finding yourself reaching for them under your sink instead, it's time to reevaluate your arrangement.

Continue by thoughtfully (and prayerfully) considering the purpose of your home. It's there for shelter for your family, of course. But what else?

How do you use your home currently? How do you want to use your home? For me, I've come to begin to see my home as a place of ministry. Right now as a mom of a young child, it's the easiest way for me to share God's love with others.

Your home is so much more than just a decorated living space. Having it organized in a way to support your lifestyle will simplify your life.

Declutter BEFORE you organize. There is no point in organizing things we don't need or use. It is a waste of time and money.

Don't even think about buying things to organize your "stuff" until you've edited your household items down to what is only truly needed, used, and/or loved.

I repeat: do not go out and buy containers before you've decluttered a space.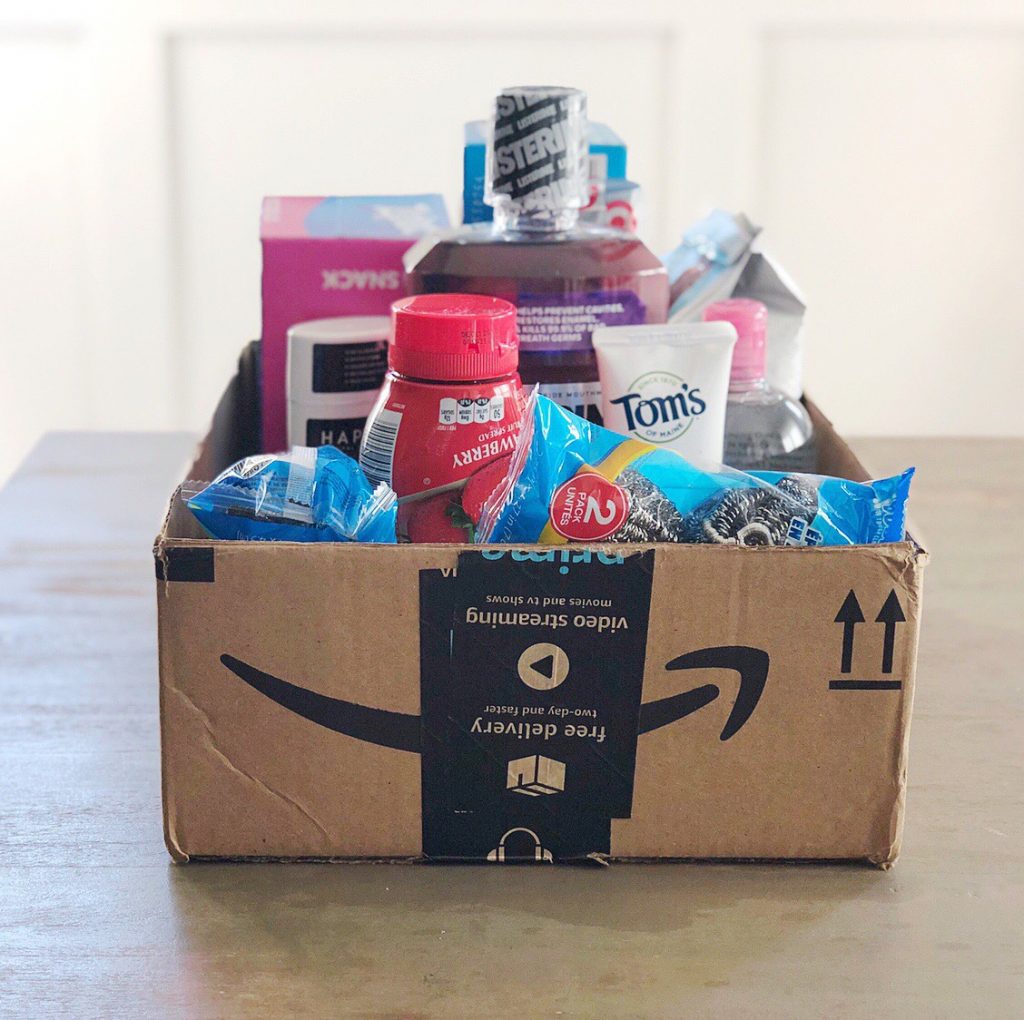 When you are ready to begin organizing with containers, use and/or repurpose what you already have before going out to buy new.

Even a simple cardboard box from an Amazon (like mine from my stockpile closet, above), or a cereal box, could be turned into a divider or container in the interim. Then, as you save money, you can buy more attractive replacements if you find that type of storage works well for the space.

Give yourself time to figure things out. True change doesn't happen overnight.

It can takes up to two months to form a habit. Live with your "just for now" containers and organization for a few weeks before committing to a method. Be okay with the messy middle. And don't compare your beginning with someone else's success further down their journey to an organized home.

If you get stuck, don't be afraid to ask for help. Seek the advice of a friend or family member who enjoys organizing. Join an online community.
When you've figured out what works best for you, and have set aside some money to invest in better containers, THEN it is time to go shopping!
Measure Your Spaces So You Know What to Buy
Take measurements (height, width, depth) of all your spaces where the organizers will go. This will save you time, money, and frustration if you know ahead of time if a container you find will fit or not.
Stay in Budget When You Shop for Storage
If you shop carefully, you can find containers that fit your budget and style. Consider:
For free/inexpensive used items –
DIY storage from boxes or scrap materials
Yard sales
Craigslist, and other yard sale sites like this
For budget-friendly new items –
For investment pieces –
Local and National furniture stores
Buy Storage Furniture and Containers in the Order You Need Them
Take the time to think about which items you need to purchase will have the BIGGEST impact in your life. Unless it is completely cost-prohibitive, invest in those first.
Think of this as kind of the reverse of Dave Ramsey's debt snowball effect. (Where you start small paying off your smallest debt first and gain momentum as you pay off more debt.) For organizing purposes, start with big changes and work down to small ones. Lay a strong foundation first, and build from those successes.
For instance, at our house, having a place to put paperwork and odds and ends behind doors in our living room made a huge difference in the pleasure I took in my home. I'd been waiting two years to find just the right piece for this function. So when I found the armoire below on Facebook Marketplace — and it was in budget — I was thrilled!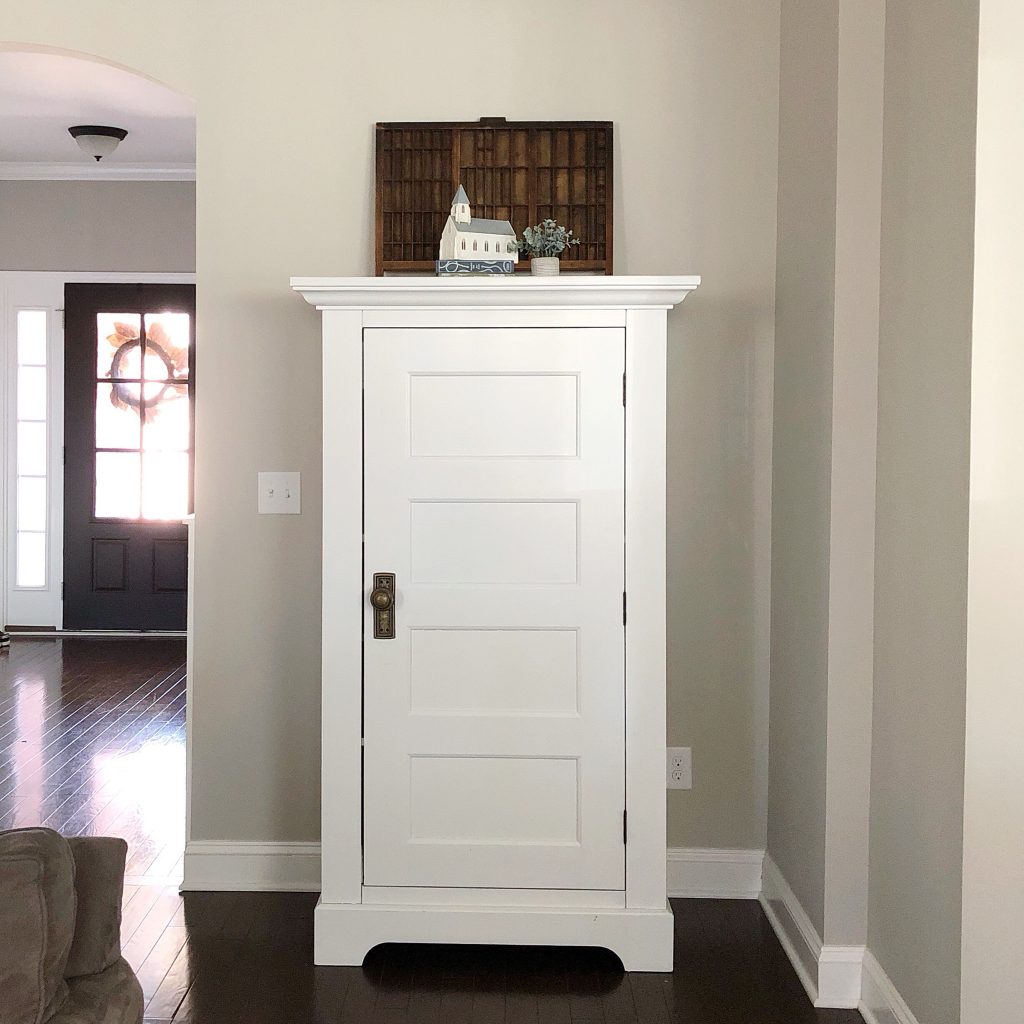 Take Your Time
Once you've gotten to know how you use your home, sit down and make a list, in order of importance and usefulness, what storage you want to buy to fill those needs.
Work your way down the list, slowly replacing your freebie and just-for-now furniture and containers with items that work well for your situation and your home.
Have patience with the process; don't rush it and buy things you will regret. I promise it is worth it in the long run.
When you are ready, continue your progress with simplifying your home routine by practicing the six daily habits that will keep your home tidy — with minimum effort on your part!